Tag: Jishma
Jishma (Indian Food Blogger)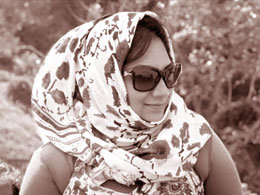 Food blog : http://www.followmycravings.com/
My name is Jishma , currently a house maker and a mum of a beautiful angel. I was born in India, however residing in Qatar for almost all of my life. I am a graduate in Business Administration and have worked with an airline for 5 years. I love desserts …….and spicy food …….and pretty much everything , except sushi or any raw food. And that is how my blog 'followmycravings' was born.
As the name says, this place is all about my delicious journey following my cravings. I use this platform to be a food critic based on my personal dining experiences all around the city. I love playing with ingredients and Only tried and tested recipes from my kitchen are posted here.
View Jishma food blog recipes links below.