Tag: Jolly Makkar
Jolly Makkar (Indian Food Blogger)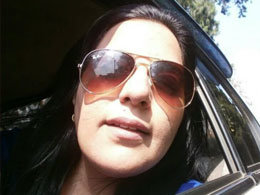 Food blog : http://jollyhomemaderecipes.com
Hi, My name is Jolly, my name means happy/joy and you can see it in my recipes..
By professional, I am MCA (Software Engineer), worked as a SEO specialist due to some personal issue and left my job in 2014..Started this my little foodie blog !! Cooking has always been my passion and I really enjoy my time in the kitchen. This Homemade Recipes is both vegetarian and non vegetarian & vegan recipes. Mostly Indian but some International Cuisine as well. My recipes is dedicated to all who can cook at home and twisting regular recipes in their own fusion.
My most of the recipes are in step by step pictorial format. So it's easy to understand and relate too. All the recipes are tried and tested in our kitchen. Mostly recipes in this blog are taken from our families.
View Jolly Makkar food blog recipes links below.