Tag: Jyoti Alekh Singh
Jyoti Alekh Singh (Indian Food Blogger)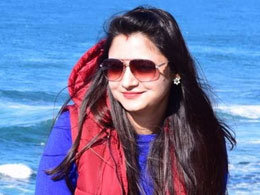 Food blog : https://jyokitchen.com
Hi! My name is Jyoti Rao. Thanks for visiting my profile.
"…No One Is Born A Great Cook But One Learns By Doing It." says a lot about me. I really like cooking. It's not that i'm a great cook but whenever i'm cooking it makes me feel HAPPY :) and I do really enjoy it. I have other interests as well like Photography, traveling,reading and stuff related to art n craft. Neither i am great cook nor a professional photographer. I do it because i enjoy doing it. :) Blog Name Courtesy: The Man/Love of My Life "Alekh Singh". Thanks Everyone :)
Hope you all would appreciate my effort
View Jyoti Alekh Singh food blog recipes links below.